Admiring the Kichwa Otavalo Indigenous People of Ecuador Today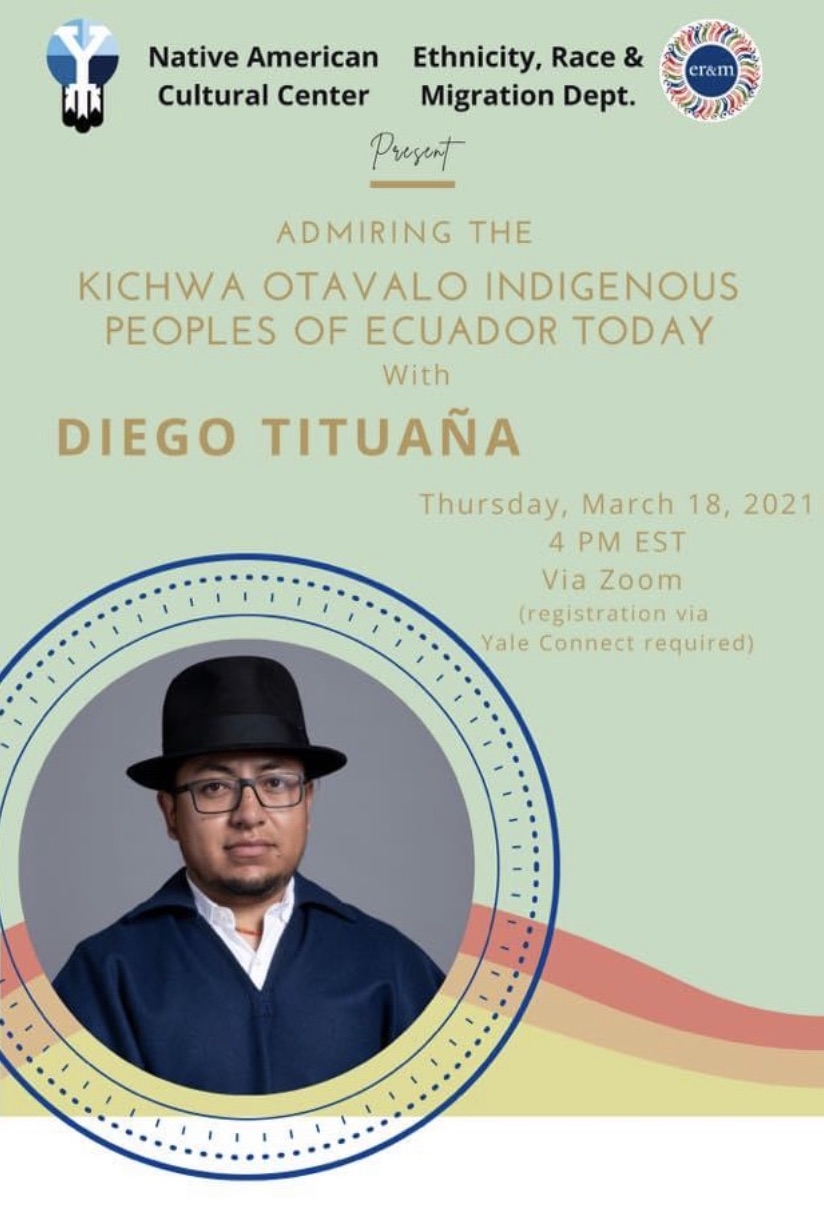 Join us for a discussion with Diego Tituaña, Kichwa Otavalo, a diplomat in the Ecuadorian Ministry of Foreign Affairs and 2019 World Fellow. Diego will discuss the current issues, and topics their community faces today. As well as highlight the many ways their community expresses their identities through various mediums in an ever changing world. This event is also a part of the course "Indigenous Cultures in a Global Context," being offered spring 2021.
Sponsored by the Native American Cultural Center and the Ethnicity, Race, and Migration at Yale. This event is open only to those with a Yale NetID. Please register via YaleConnect to receive the Zoom meeting information.
Registration Info