Beyond the Pond
September 23, 2020 @ 3:00 pm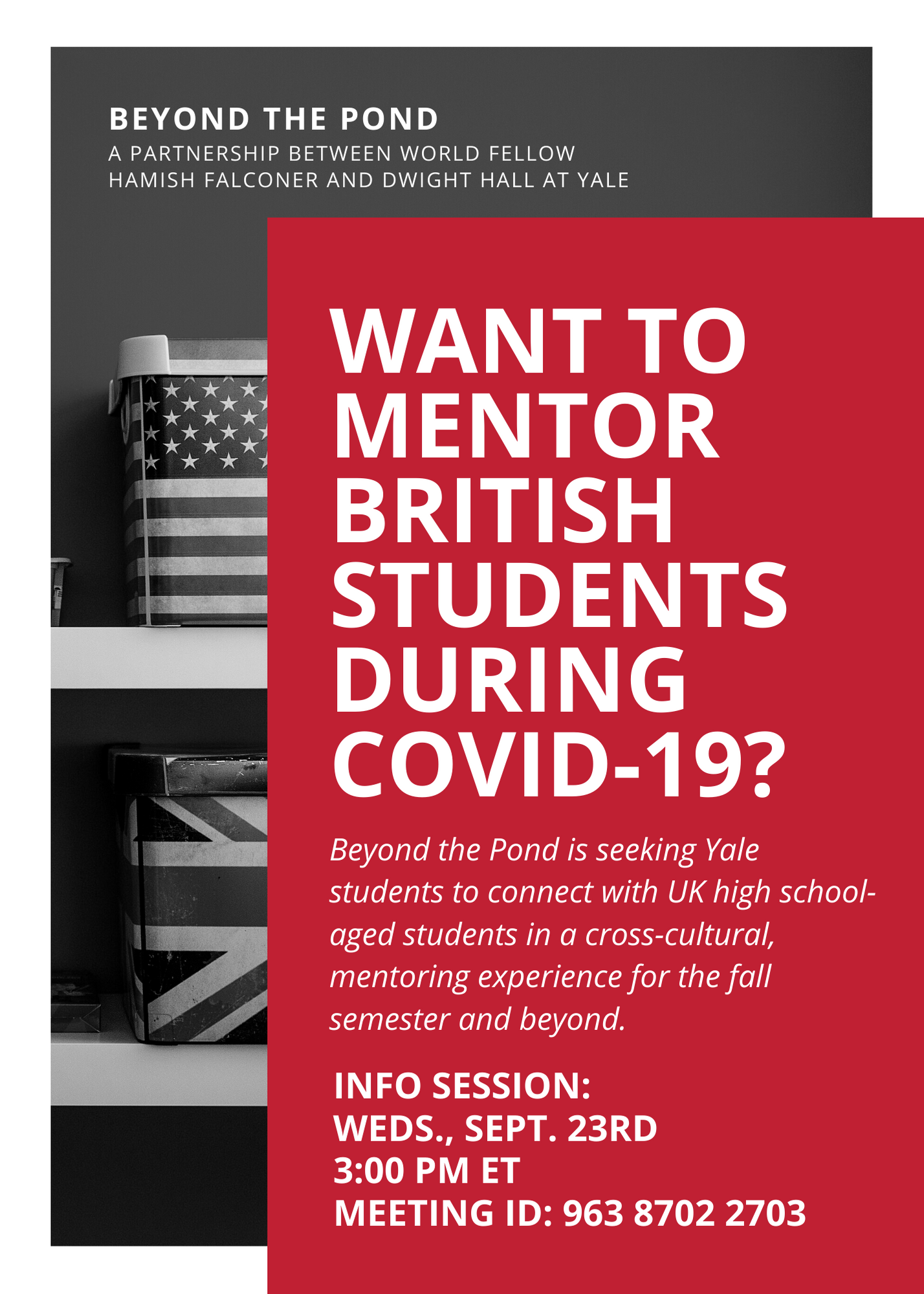 Are you a Yale student? Want to mentor British students during COVID-19? Join us for an info session on this unique opportunity.
In partnership with Hamish Falconer, 2020 World Fellow, and Dwight Hall at Yale, Beyond the Pond is seeking Yale students to connect with UK high school-aged students in a cross-cultural, mentoring experience for the fall semester and beyond. Each Yale student will connect with a UK teacher, receive training, and be expected to be present for 1-3 hours per week connecting with a student. We are looking to fill multiple roles (Coordinator and Mentor).
The session will take place on Zoom using Meeting ID 963 8702 2703.
Registration Info
Details
Date:

September 23, 2020

Time:

3:00 pm

Event Categories:

.worldfellows, Ages 18, Ages 21, Arts and Humanities, Business and Entrepreneurship, Cultural and International, Diversity and Inclusion, Graduate and Professional, Law, Politics and Society, Panel Discussions and Roundtables, Social Sciences, Student Life, Students, Talks and Lectures, undergraduate