Event Type:
Science and Technology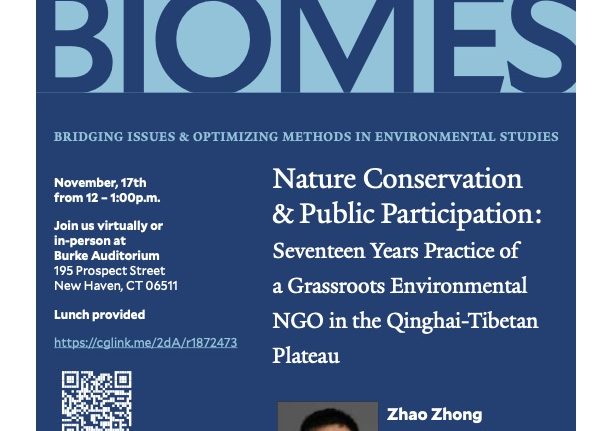 Nature Conservation and Public Participation: Seventeen Years Practice of a Grassroots Environmental NGO in the Qinghai-Tibetan Plateau
The Yale community is invited to hear from 2022 World Fellow Zhao Zhong, founder and director of Green Camel Bell, as he discusses conservation efforts in the Qinghai-Tibetan plateau.
More Information
Community-Based Conservation in Papua New Guinea: Challenges and Opportunities
Ambroise Brenier, 2020 World Fellow, was the Country Director of the Wildlife Conservation Society in Papua New Guinea from 2016 to 2021. He will talk about the in's and out's of working with government and indigenous communities, from tackling illegal logging, to addressing unsustainable uses of marine and forest resources. Ambroise will discuss the particular challenges the conservation community is facing, and opportunities to increase conservation impact, in this spectacular and unique part of the world.
More Information