Criminalizing a culture and a race — the Uyghurs' struggle to survive China's concentration camps and prison state
Wednesday, October 27, 2021 12:00 PM - 1:30 PM
Location:
Henry R. Luce Hall
Free but register in advance
202
34 Hillhouse Avenue
New Haven
CT
06511
Code: LUCE
Description:
Since 2016, China has placed millions of Uyghurs and other Turkic peoples in the largest system of concentration camps since WWII where torture, slavery, and political indoctrination are the norm. Despite international criticism, the Chinese government has shown little to no sign of slowing down its racist erasure of Uyghur and Turkic identity. China's repression has already reached North America, including here at Yale. A member of the Yale Community, Rayhan Asat, a World Fellow at the Jackson Institute of Global Affairs, has lost her brother Ekpar Asat, a prominent Uyghur tech-entrepreneur — to one of these prison camps. The Chinese government is currently subjecting Ekpar to the torture of indefinite solitary confinement, far from home, in the notorious Aksu prison. As students and activists in the US try to make it a more inclusive, anti-racist state, it's all the more important to pay attention to China, to the transnational, global fight against racism, and to the plight of the Turkic communities locked up in China's prison state.
******
Rayhan Asat is a Yale World Fellow and Human Rights Lawyer. Rayhan is a senior fellow at the Atlantic Council. As a Harvard graduate of Harvard Law School and former anti-corruption attorney at a major U.S. law firm, Rayhan specializes in international human rights law and compliance with best business practices. Her legal and policy work centers around enforcing international human rights norms, civil liberties, curtailing forced labor, and promoting corporate accountability. She advised the World Bank and OECD to design Human-Centered Business Integrity Principles. She works with civil society, diplomats, lawmakers, and businesses to address human rights concerns, especially the atrocities in Xinjiang.
She has been featured in various media outlets including The New York Times, The Guardian, BBC, Foreign Policy, CNN, Deutsche Welle and Al-Jazeera among others. She is a sought-after speaker and has testified before the Canadian Parliament and will present at the Geneva Summit for Human Rights and Democracy in June 2021. Rayhan's writing has also been published in many legal journals, and her opinions have appeared in Foreign Policy, NBC News, The Hill Magazine, and other prominent publications. She is a senior fellow at the Raoul Wallenberg Center for Human Rights and is also the founder and president of the American Turkic International Lawyers Association. At Harvard, she co-taught a seminar on social problems in emerging markets and she continues to mentor students.
Open To:
alumni, Cultural and International, Diversity and Inclusion, faculty, Graduate and Professional, Law, Politics and Society, Spouses and Partners, Staff, Students, Talks and Lectures, undergraduate, Yale Postdoctoral Trainees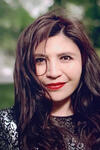 Speaker/Performer:
Rayhan Asat - The Maurice R. Greenberg World Fellows Program, Jackson Institute; American Turkic International Lawyers Association
Contact:
Council on East Asian Studies
Email:
eastasian.studies@yale.edu
Accessible:
No