Re-Claiming Memory: Creative Expressions as Catharsis, Redemption & Paths to Memorialization
Wednesday, October 6, 2021 2:00 PM - 3:00 PM
Location:
Online
Free but register in advance
Description:
Join a conversation with Maurice R. Greenberg World Fellows Korto Reeves, Udo Jude Ilo, and Hyppolite Ntigurirwa.
This event will bring speakers with a wealth of experience to a discussion on healing justice and peace building. It will focus on how citizen-led initiatives influence memory to shape their understanding of history and their society's future. The speakers will center on non-traditional processes and "artivism" and how it has driven and defined memorialization. The discussion will focus on the experiences of work in Sierra Leone, South Africa, Rwanda, Liberia, and Nigeria.
Open To:
Panel Discussions and Roundtables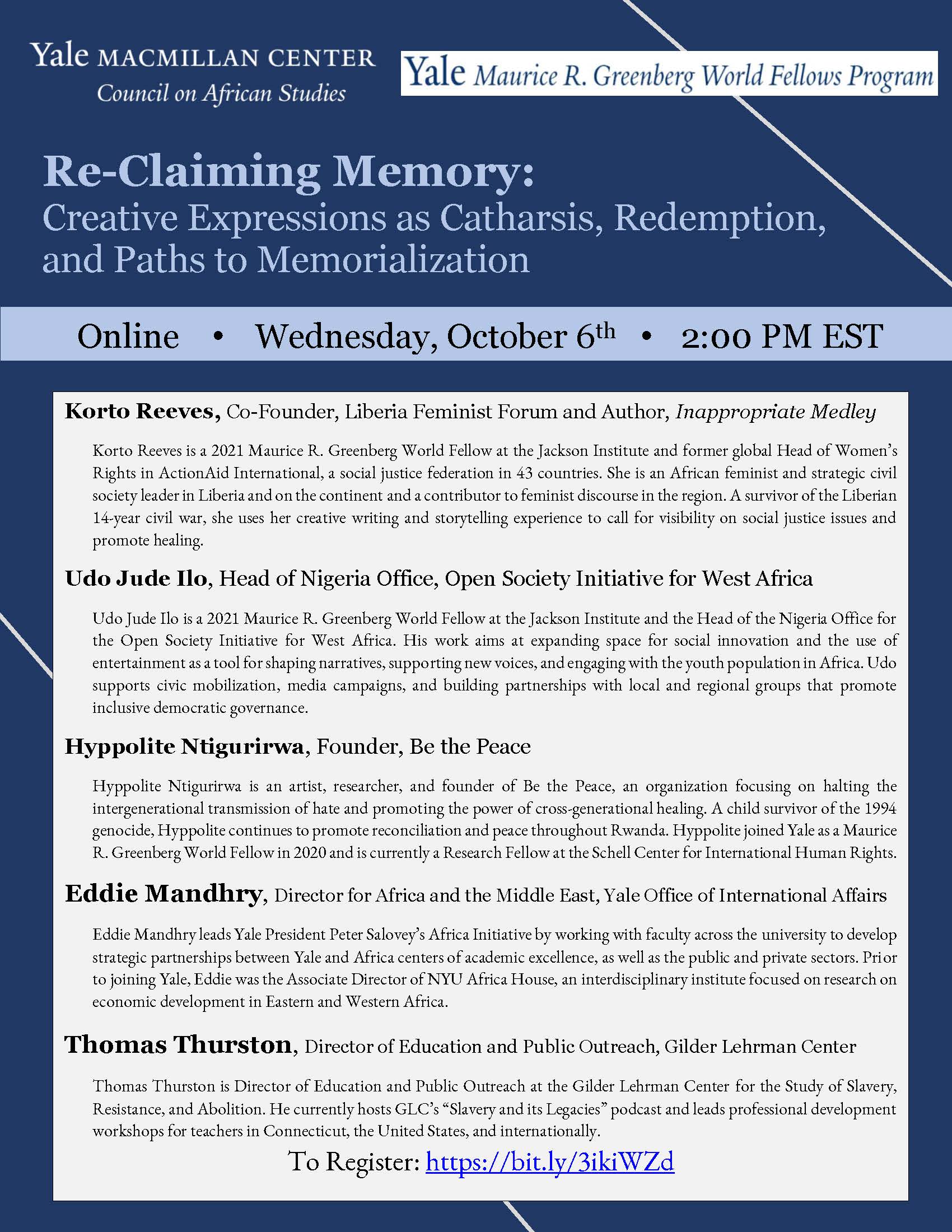 Speaker/Performer:
Korto Reeves, Udo Ilo, Hyppolite Ntigurirwa, Eddie Mandhry
Contact:
Council on African Studies
Phone: (203) 432-1425
Email:
africanstudies@yale.edu
Link:
http://african.macmillan.yale.edu/