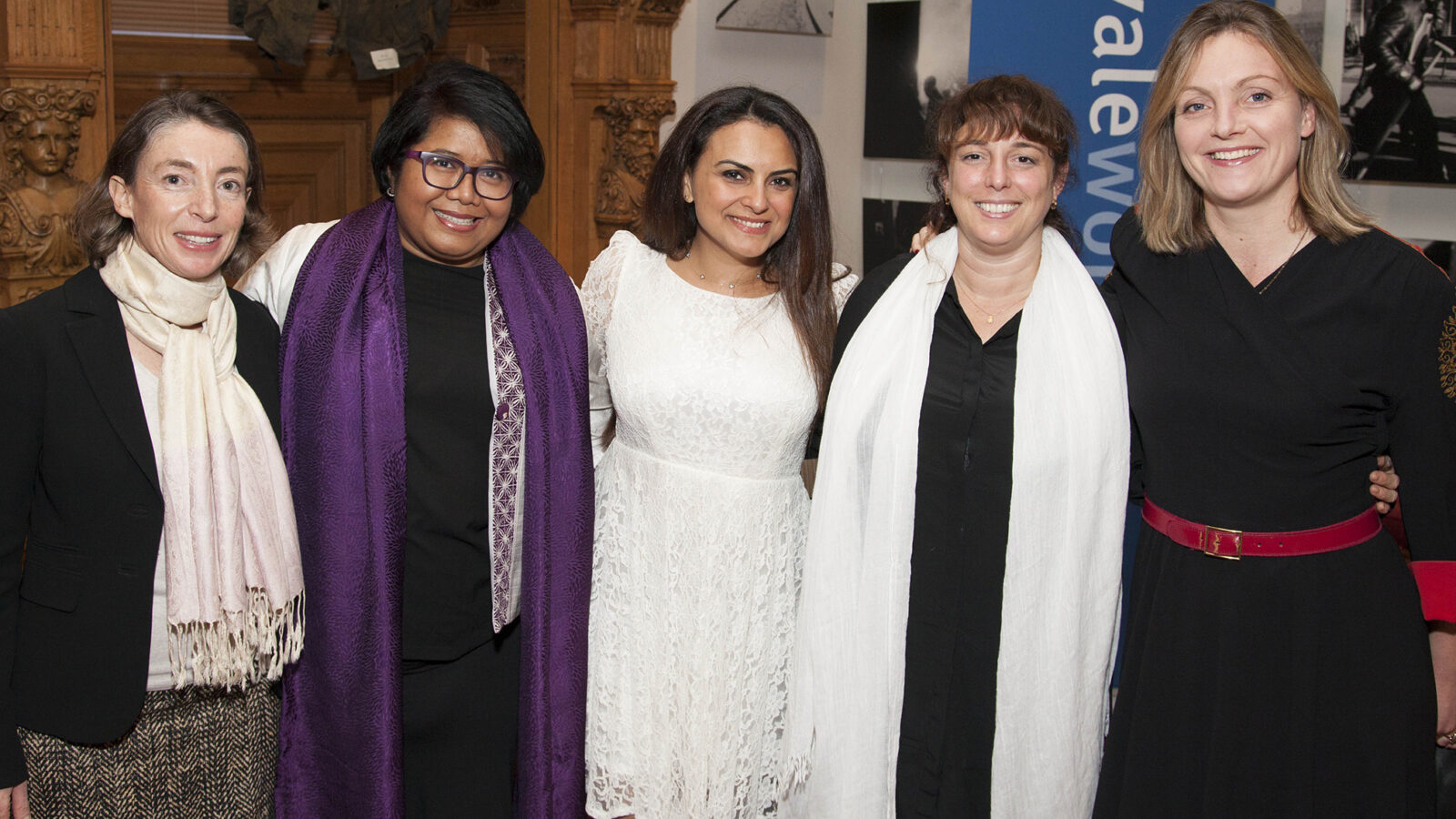 2015 Fellows conclude time at Yale
Posted on
The 2015 Yale World Fellows concluded their four-month journey at Yale during the Closing Ceremony in Horchow Hall's GM Room on Dec. 11, 2015.
Each of the 16 fellows received a certificate and was recognized by Yale University President Peter Salovey for their contributions to the Yale community. The ceremony was attended by friends and family members of the fellows, student liaisons who worked with fellows, Yale faculty and World Fellows & Jackson Institute staff. 
"Your perspectives have enriched this community," Salovey said. "You make Yale a better place by being here." 
Emma Sky, director of the Yale World Fellows program, also gave remarks. Sky challenged fellows to remember the lessons learned here and to apply them to their lives and careers.
"Try to make time for others, to listen, to care, to support. Remember the personal growth that comes from nurturing others. Remember the joy that comes from friendship. Remember the optimism of the students," she said.
Sky recognized the fellows for their work and contributions to the community and thanked Yale student liaisons for their efforts to support fellows' activities throughout the fall.  
World Fellow Zeena Johar was elected by her cohort to give reflections. "Our time here was lit with sparking debates, intellectual challenges, and theatrical expression weaving us together in Yale's exploration of light and truth," Johar said. "Illuminated by our time at Yale, we all will carry the spirit of Yale in our hearts."
Johar is founder & CEO of SughaVazhvu Healthcare (SVHC) and IKP Centre for Technologies in Public Health, organizations working to create a primary care delivery network through rural clinics in India. 
The closing closed with two musical performances: a rousing rendition of Sinatra's "My Way" by World Fellow Slava Vakarchuk, a musician and social activist, and the Rogers and Hammerstein hit "You'll Never Walk Alone" by  Daniel Juárez, a World Fellows staff member. 
The 2015 fellows now join the Yale World Fellows Network, a community of 275 fellows from 84 countries.