August 23, 2020
We are members of the Yale World Fellows family.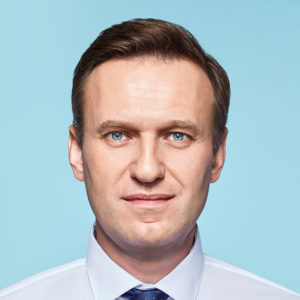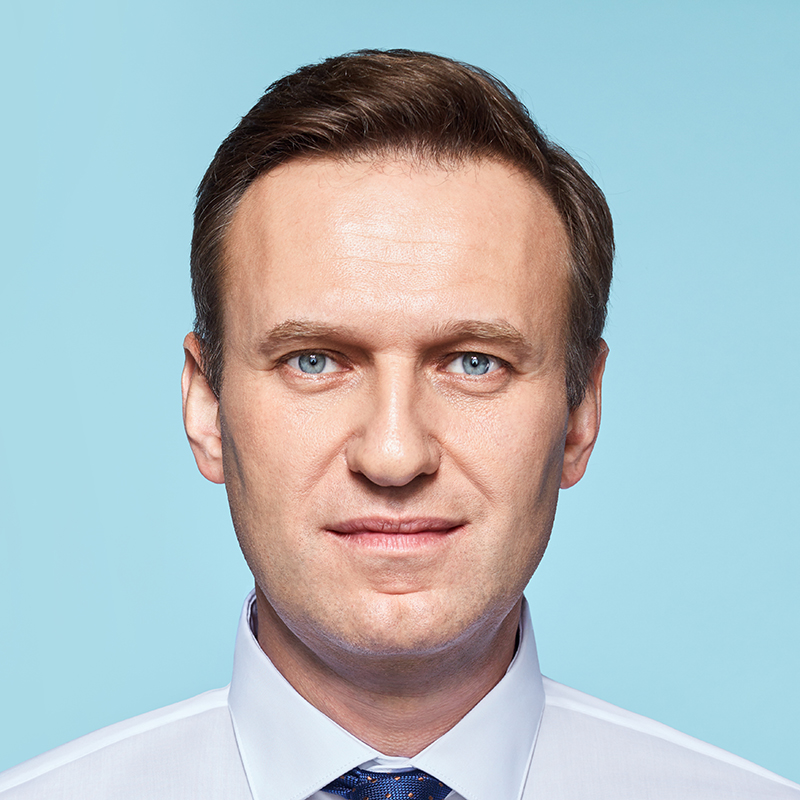 We are shocked, saddened and angered at the apparent attack on Alexey Navalny, a 2010 Yale World Fellow.
We are thankful that Alexey is now in Germany, receiving the specialized care he needs, and hope he makes a full recovery.
We admire Alexey for his courage to speak out against corruption; his persistent campaign for human rights; and his belief in the future of Russia.
We call on the Russian Government to allow and support an independent, transparent and credible investigation to bring the perpetrators of this horrific crime to justice. In every society, all citizens – including opposition leaders such as Alexey Navalny – should be protected by the law.
Signed,
Rahimah Abdulrahim, Indonesia. 2015 Yale World Fellow
Eliot Abel, United States. 2010 Yale Associate World Fellow
Lusine Abovyan, Armenia. 2005 Yale World Fellow
Neric Acosta, Philippines. 2004 Yale World Fellow
Simidele Adeagbo, Olympian, Nigeria. 2019 World Fellow
Sylvia Aguilera, México. Yale World Fellow 2018
Sughra Ahmed, UK. 2016 Yale World Fellow
Ibrahim Ajami, Doctor, Liberia. 2017 Yale World Fellow
May Akl, Lebanon. 2010 Yale World Fellow
Biola Alabi, Nigeria. 2014 Yale World Fellow
Ahmad Rafay Alam, Pakistan. 2014 Yale World Fellow
Thora Arnorsdottir, Iceland. 2014 Yale World Fellow
Xenofon Avlonitis, Greece. 2006 Yale World Fellow
Saleh Barakat, Lebanon. 2006 Yale World Fellow
Cecilia Barja-Chamas, Bolivia. 2004 Yale World Fellow
Ahmed al-Basheer, Iraqi comedian. 2019 Yale World Fellow
Mari Bastashevski, Artist. 2016 Yale World Fellow
Onur Burcak Belli, Journalist, Turkey/Syria. 2019 Yale World Fellow
Belabbes Benkredda, Munathara, Algeria/Germany. 2016 Yale World Fellow
Pablo Bereciartua, Secretary of State for Infrastructure and Water, Argentina. 2015 Yale World Fellow
Enrique Betancourt, Mexico. 2013 Yale World Fellow
Ambroise Brenier, France. 2020 Yale World Fellow
Gidon Bromberg, Israeli Director EcoPeace Middle East. 2007 Yale World Fellow
Tania Bruguera, Artist and Activist, Cuba. 2015 Yale World Fellow
Mariannne Camerer, South Africa. 2005 Yale World Fellow
Michael Cappello, Professor of Pediatrics, Microbial Pathogenesis and Public Health, Yale University. Former Director, Yale World Fellows Program
Subhashini Chandran, EVP and Managing Director, Xynteo, India. 2010 Yale World Fellow
Taz Chaponda, Economist, Lilongwe, Malawi. 2015 Yale World Fellow
Ayush Chauhan, India. 2012 Yale World Fellow
George Chen, Hong Kong. 2014 Yale World Fellow
Wallace S. Cheng, Economist, 2015 Yale World Fellow
Jose Luis Chicoma, Executive Director of Ethos Public Policy Lab, Mexico. 2017 Yale World Fellow
Ketevan Chkhatarashvili, Georgia. 2007 Yale World Fellow
Dongyoun Cho, South Korea. 2018 Yale World Fellow
Siobhan Cleary, South Africa. 2011 Yale World Fellow
Adrien Couton, USA. 2011 World Fellow
Janet Dalziell, New Zealand/Netherlands. 2013 Yale World Fellow
Allegra Kyria Da Silva, Engineer, United States of America. 2006 Associate Yale World Fellow
Nandita Das, Mumbai, actor, filmmaker and social advocate, India. 2014 Yale World Fellow
Celine d'Cruz, International Centre for Climate Change & Development. 2003 Yale World Fellow
Mehmet Daimagüler, Bonn/Berlin, Germany. 2007 Yale World Fellow
Stefaan De Rynck, European Commission, Brussels. 2006 Yale World Fellow
Gilbert Doumit, Lebanon. 2008 Yale World Fellow
ElsaMarie Dsilva, India. 2018 Yale World Fellow
Ilir Dugolli, Kosovo. 2004 Yale World Fellow
Susana Edjang, Equatorial Guinea/Spain. 2014 Yale World Fellow
Paula Escobar-Chavarría, Journalist. Chile. 2012 Yale World Fellow
Dan Esty, Hillhouse Professor of Environmental Law and Policy, Yale University. Former Director, Yale World Fellows Program
Ralph Emmanuel François, Haiti. 2018 Yale World Fellow
Sofia Frech, Mexico. 2003 Yale World Fellow
Marcelo Furtado, Brazil. 2011 Yale World Fellow
Philip Gain, Director of Society for Environment and Human Development, Bangladesh. 2002 Yale World Fellow
Franco Gamboa-Rocabado, Bolivia. 2008 Yale World Fellow
Facundo Garreton, Argentina. 2017 Yale World Fellow
Gabriella Gomez-Mont, Mexico. 2012 Yale World Fellow
Hrund Gunnsteinsdottir, Social Entrepreneur and Film Director, Iceland. 2016 Yale World Fellow
Julio Guzman, Founder of Purple Party, Peru. 2018 Yale World Fellow
John Haffner, Canada. 2008 Yale World Fellow
Nicola Harrington, Disability Advocate, UK. 2008 Yale World Fellow
Idayat Hassan, Director of Centre for Democracy and Development, Nigeria. 2015 Yale World Fellow
John Hendra, Canada. 2009 Yale World Fellow
Gabriela Hernandez, Lawyer, Mexico. 2016 Yale World Fellow
Thynn Thynn Hlaing, Myanmar. 2018 Yale World Fellow
Beverly Ho, Department of Health, Philippines. 2019 Yale World Fellow
Courtney Hostetler, Senior Counsel at Free Speech For People. 2010 Associate Yale World Fellow
Azeem Ibrahim, US Army War College. 2009 Yale World Fellow
Hauwa Ibrahim, Italy. 2005 Yale World Fellow
Tokunboh Ishmael, Nigeria. 2013 Yale World Fellow
Joaquín Jácome-Diez, Lawyer, Panama. 2005 Yale World Fellow
Fatema Jafari, politician and human rights defender, Afghanistan. 2016 Yale World Fellow
Aboubakr Jamai, Journalist, Morocco/Spain. 2004 Yale World Fellow
Tim Jarvis, Environmental Explorer, Australia. 2009 Yale World Fellow
Chude Jideonwo, Founder Joy Inc, Nigeria. 2017 Yale World Fellow
Brian Kagoro, Uhai Africa Ltd, South Africa. 2003 Yale World Fellow
Michael Kalisa, Rwanda. 2018 Yale World Fellow
Laszlo Karafiath, Hungary. 2006 Yale World Fellow
Sally Abi Khalil, Oxfam, Lebanon. 2020 Yale World Fellow
Raheela Khan, Director of business development & Strategy, R2 Business Advisory Consultants, Pakistan. 2013 Yale World Fellow
Tinatin Khidasheli, Georgia. 2004 Yale World Fellow
Raheel Khursheed, Canada. 2017 Yale World Fellow
Sonali Kochhar, M.D., India. 2011 Yale World Fellow
Lidia Kołucka, Poland. 2013 Yale World Fellow
Garentina Kraja. Kosovo. 2006 Yale World Fellow
Radha Kuppalli, Sydney, Australia. 2005 Associate Yale World Fellow
Paul Kwengwere, Malawi. 2004 Yale World Fellow
Sergey Lagodinsky, Member of the European Parliament. 2010 Yale World Fellow
Massimo Lapucci, Secretary General CRT Foundation, Italy. 2006 Yale World Fellow
Claudia Lopez, Mayor of Bogota, Colombia. 2009 Yale World Fellow
Martin Lousteau, National Senator, Buenos Aires, Argentina. 2012 Yale World Fellow
Fares Mabrouk, Yunus Social Business, Tunisia. 2010 Yale World Fellow
Musa Mahmodi, Human Rights Lawyer, Afghanistan. 2020 Yale World Fellow
Abdul-Rehman Malik, Canada/UK, 2017 Yale World Fellow
Norbert Mao, President Democratic Party, Uganda. YWF 2003
Molly A. Martínez, US (Puerto Rico). 2005 Yale World Fellow
Anuradha Mathur, Entrepreneur, India. 2016 Yale World Fellow.
Nneka Mobisson, mDoc Healthcare, Nigeria. 2003 Yale World Fellow
Deqo Mohamad, Doctor, Somalia. 2016 Yale World Fellow
Omar Mohammed, Mosul Eye, Iraq. 2018 Yale World Fellow
Mauro Mondello, Italy. 2020 Yale World Fellow
Gemma Mortensen, social entrepreneur, UK. 2015 Yale World Fellow
Carl Mossfeldt, Sweden. 2010 Yale World Fellow
Sisonke Msimang, South Africa. 2012 Yale World Fellow
Wanja Muguongo, Kenya. 2012 Yale World Fellow
Wanjiru Mukoma, Kenya. 2019 Yale World Fellow
Sascha Muller-Kraenner, Germany. 2005 Yale World Fellow
Alex Munoz, National Geographic Society, Chile. 2019 Yale World Fellow
Adamu Musa, Cameroon. 2002 Yale World Fellow
Vivianne Naigeborin, Brazil. 2014 Yale World Fellow
Geng Ngarmboonanant, United States. 2019 Associate Yale World Fellow
Tung T Ngo, Senior Partner of VILAF, Vietnam. 2006 Yale World Fellow
Edwan Ngum Tah, Attorney and Gender Rights Activist, Cameroon. 2020 Yale World Fellow
Ibrahima Amadou Niang, Senegal. 2018 Yale World Fellow
Khuat Thi Hai Oanh, Executive Director of SCDI, Vietnam. 2005 Yale World Fellow
Joy Olivier, South Africa. 2018 Yale World Fellow
Dayo Olopade, UK. 2014 Yale World Fellow
Akisa Omulepu, United States. 2015 Yale World Fellow
Angela Orozco, Colombia. 2003 Yale World Fellow
Reda Oulamine, Attorney, Morocco. 2012 Yale World Fellow
'Dapo Oyewole. 2008 Yale World Fellow
Finbarr O'Reilly, Photographer, Ireland. 2015 Yale World Fellow
Rahul Pandita, Journalist, New Delhi, India. 2015 Yale World Fellow
Vincent Perez, former Philippine Energy Minister. 2005 Yale World Fellow
Wolfgang Proissl, Luxembourg. 2010 Yale World Fellow
Joshin Raghubar, Chairperson and Founder of iKineo, South Africa. 2016 Yale World Fellow
Rema Rajeshwari, District Police Chief, India. 2017 Yale World Fellow
Marwa Rashid, Bahrain. 2008 Yale World Fellow
Sati Rasuanto, Indonesia. 2011 Yale World Fellow
Marvin Rees, Mayor of Bristol, UK. 2010 Yale World Fellow
Mara Revkin, United States. 2014 Associate Yale World Fellow
Frank Rusa, Uganda. 2016 Yale World Fellow
Roz Savage MBE, UK. 2012 Yale World Fellow
David Scales, Assistant Professor of Medicine, Weill Cornell Medical College. 2007 Yale World Fellow
Stephen Shashoua, co-Director of the a Caravanserai Collective, Portugal. 2015 Yale World Fellow
Gavin Sheppard, Canada. Yale World Fellow 2011
Andriy Shevchenko, Ambassador of Ukraine to Canada. 2008 Yale World Fellow
Daniel M Shin, Partner, KingsBay Capital, Seoul, Korea. 2013 Yale World Fellow
Elias Shoniyin, Liberia. 2019 Yale World Fellow
Emilia Sičáková-Beblavá, Director of Public Policy Institute, Comenius University Bratislava. 2003 Yale World Fellow
Emma Sky, Director. Yale World Fellows Program
Zafar Sobhan, Editor, Dhaka Tribune, Bangladesh. 2009 Yale World Fellow
Lorna Solis, USA/Nicaragua. 2017 Yale World Fellow
Katherine Southwick, United States. 2004 Associate Yale World Fellow
Olena Sotnyk, Member of the Ukrainian Parliament 8th convocation. 2019 Yale World Fellow
Jorge Soto, Mexico. 2020 Yale World Fellow
Allison Squires, Associate Professor of Nursing & Medicine, New York University. 2003 Associate Yale World Fellow
Patrick Struebi, Switzerland. 2012 Yale World Fellow
Timothy Stumph, Associate Director, Yale World Fellows Program
Huzir Sulaiman, Malaysia/Singapore. 2007 Yale World Fellow
Raenette Taljaard, South Africa. 2003 Yale World Fellow
Ricardo J. Teran. 2010 Yale World Fellow
Oyungerel Tsedevdamba, Mongolia. 2006 Yale World Fellow
Ann Thomas, Indonesia. 2020 Yale World Fellow
Jovitta Thomas, India. 2020 Yale World Fellow
Duga Titanji, Barrister at Law, Cameroon. 2007 Yale World Fellow
Diana Tsui, Hong Kong. 2010 Yale World Fellow
Nizam Uddin, Good Society Forum, UK. 2019 Yale World Fellow
Pilar Velasco, Journalist, Spain. 2018 Yale World Fellow
Cristina Velez, Chamber of Commerce, Colombia. 2019 Yale World Fellow
Leonid Volkov, Chief of Staff for Alexey Navalny, Russia. 2018 Yale World Fellow
Yanhai Wan, United States. 2003 Yale World Fellow
Michael Ward, Major General (Retired), Canada. 2003 Yale World Fellow
Ted Wittenstein, Jackson Institute, Yale University. 2010 Associate Yale World Fellow
Kuba Wygnanski, Poland. 2002 Yale World Fellow
Amira Yahyaoui, Tunisia. 2014 Yale World Fellow
Temuri Yakobashvili, Georgia. 2002 Yale World Fellow
Ezzat Youssef, Egypt. 2006 Yale World Fellow
Arif Zamhari, Indonesia. 2010 Yale World Fellow
Jingjing Zhang, China. 2008 Yale World Fellow
Xolani Zitha, Zimbabwe. 2011 Yale World Fellow
Daniel Ziv, filmmaker, Canada. 2016 Yale World Fellow