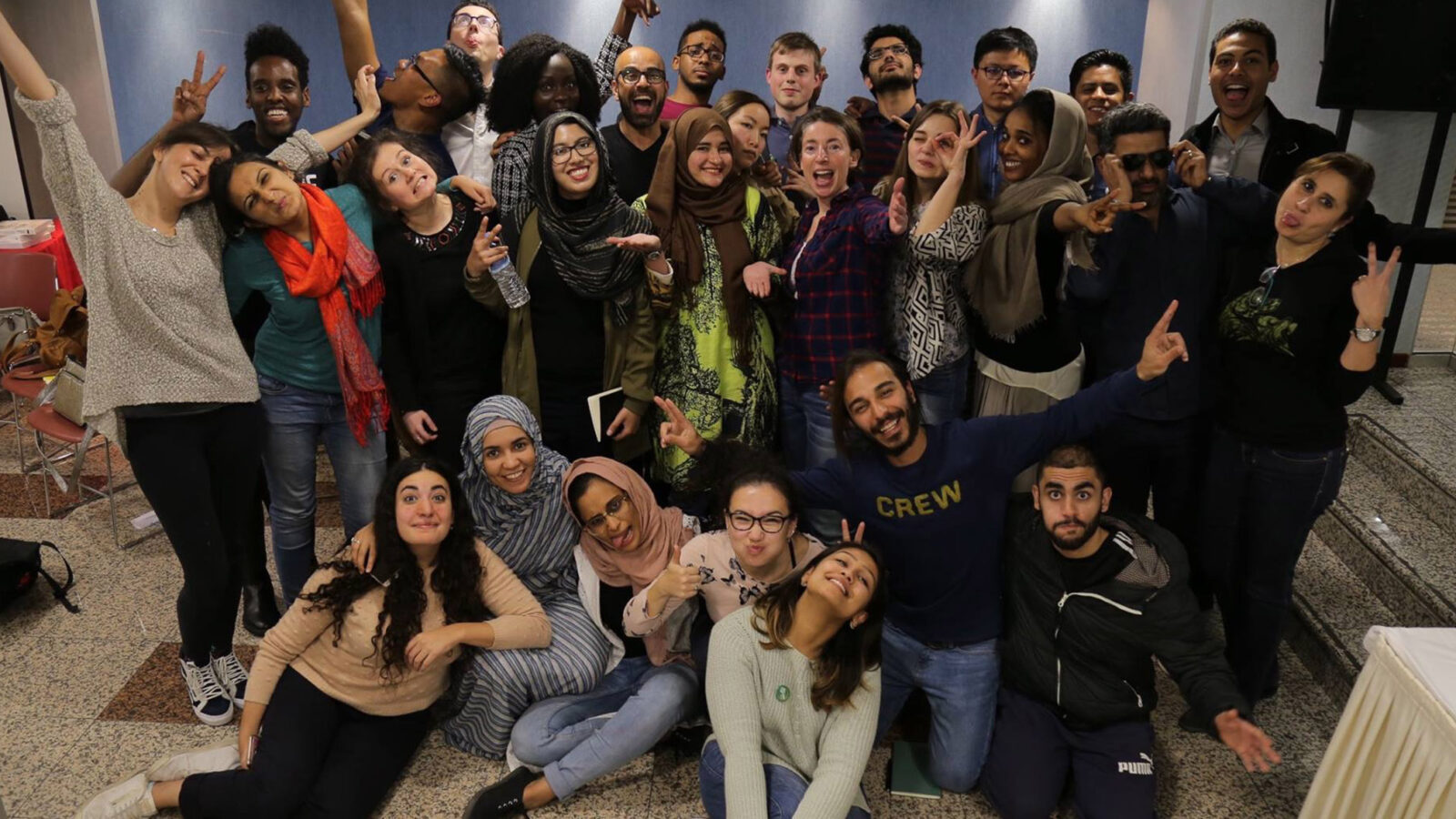 WISE event brings together World Fellows and young learners
Posted on
In March 2017, World Fellows director Emma Sky accompanied four World Fellows to Athens to contribute to the WISE Learners' Voice program.
The World Innovation Summit for Education (WISE) Learners' Voice, which is supported by the Qatar Foundation and Santander Universities, brings together around 30 young people from around the world to build knowledge of education, social entrepreneurship, leadership and education. This year they are focusing on the Global Refugee Crisis, with expert sessions and volunteer work with Khora, Metadrasi and Organization Earth. Over the course of the year, the WISE Learners' Voice will develop proposals to address education challenges facing refugees.
In the first residential session of the Program, Gilbert Doumit (Class of 2008), the founder of Beyond Reform and Development, facilitated sessions on leadership, communication skills, and team building; award-winning photo-journalist Finbarr O'Reilly (Class of 2015) gave a master-class on photography, and led discussion on dealing with trauma and post-traumatic stress; Syrian activist Mustafa Haid (Class of 2016) explained the origins of the conflict in Syria and the different players; and Kanbar Hossein-Bor (Class of 2016), a British diplomat, lawyer and former refugee from Iran, illuminated international human rights law.  
WISE Learners are selected through a competitive application process – and resemble young World Fellows. As they shared stories of failures and falls, revealed vulnerabilities, and displayed resilience, WISE Learners quickly bonded with the World Fellows, looking to them for mentorship and guidance.
This is the largest refugee crisis since World War II. It is heart-warming to see World Fellows and WISE Learners dedicate time and effort to helping address the challenges facing refugees.